Classes at The Boltons
Fun and creative Montessori inspired classes for children from 6 months to 3 years old.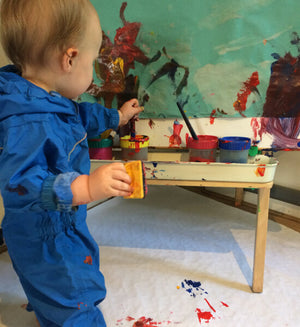 6-18 months
Paint Pots Baby classes offer a first taste of the Montessori way.
With elements of heuristic play, sensorial art, messy play, music and song. At this age the world is one big experiment and children naturally move on from asking 'what is it?' to 'what does it do?' and 'what can I do with it?'. Children are able to explore and increase their sensorial experiences through a handpicked range of materials. With time for a communal snack break these classes flow from one activity to the next keeping our young Paint Potters engaged throughout.
Find out more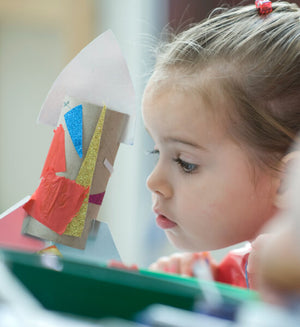 18 months – 2 years 6 months
Our Toddler classes offer a variety of Art, Music and Montessori activities all with our Paint Pots creative twist.
We offer classes with a blend of activities as well as classes with a more specific focus on Art or Montessori activities. Each class is led by our wonderful Artist and Musician teachers who carefully curate the classroom to allow the children free exploration of the environment. The free flow classroom enables your child to practice their independence, social skills and further develop their skills. Music is woven through all our classes.
Find out more
Latest news
Keep up to date what is going on at Paint Pots.