Welcome to Paint Pots
I hope this website gives you a glimpse into life at Paint Pots and what we have to offer your child. We wish to give you a flavour of our Early Years settings, each of which is unique, but all with the same family atmosphere, child-centred focus and nurturing environment, where our exceptional and experienced teachers support and guide each child with warmth and respect.
What sets Paint Pots apart is our blend of creativity with the Montessori way. We celebrate the individuality of every child and strive to unlock their true potential. Our small class sizes allow each child to shine, ensuring that children are known for who they are and develop their own gifts and talents.

Through a Montessori education we are committed to establishing the intellectual, social, and physical foundation that will develop the skills for your child to become a self-directed learner, flexible thinker, creative problem solver, and support their ever-increasing curiosity about the world in which they live.

Whilst we recognise that outcomes matter, we also know the value of these Early Years in developing the foundational skills they will need as they grow older and for the next step on their educational journey. Our aim is to ensure that, at the end of each child's time with us, they have a true sense of self, a love of learning and many happy memories.

I invite you to come and visit us. Nothing can match the experience of actually seeing and feeling for yourself the unique atmosphere which makes Paint Pots so special.

Georgina Hood, OBE
Founder & Principal
About Georgina Hood
From a young age Georgina knew that she wanted to work with children. She developed an early passion for the creative arts which dovetailed her Montessori studies. This creative passion blended with the Montessori way, form the foundation of the Paint Pots magic that is delivered in our classrooms on a daily basis.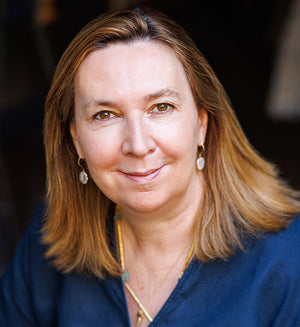 Georgina's vision
When starting Paint Pots, Georgina dreamed of a truly child centred Montessori experience filled with creativity, classrooms filled with the singing and laughter of happy children, and glitter pots that would never run out. Starting with one nursery school, over the years Paint Pots has organically grown to three independent Early Years settings. Delivering nurturing and caring environments, brimming with the creativity of Georgina's vision and offering a quality learning experience.

Now with a history in Early Years Education spanning over three decades, Georgina continues to be involved in the daily life of Paint Pots. Her passion for educating and inspiring children is now supported by her handpicked team of incredible teachers.

Georgina spent 15 years co-creating the Montessori Schools Association (under the umbrella of the Montessori St Nicholas Charity, now known as The Montessori Group) as the London Regional Chair she sat on the National Council and organising regular teacher training events. She hosted their Annual National Conference and supported this event as it grew from an attendance of 40 to 900 teachers. In 2005 Georgina was awarded Montessorian of the year she has also mentored other Paint Pots teachers who have also gone on to win this accolade.

In 2023 Georgina was awarded an OBE for Services to Early Years Education and to the Community in London.

Currently, Georgina sits on the Westminster City Council Education Partnership Board, representing the Early Years PVI Sector.

With her eldest children now in their 20's, Georgina is a mother of four including twins and with personal experience of special needs children. Her history as a mother and as a teacher give her a deep understanding of the experience of being a parent and a desire to support families through her wealth of experience.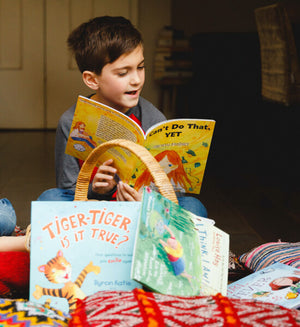 Held & Heard
Georgina blends her knowledge of Parenting and Wellbeing in peaceful harmony through Paint Pots sister company, Held & Heard.

Held & Heard is a unique tranquil and restorative space where people feel held and are heard. Offering a blend of guidance, events and retreats for anyone on the journey of self-discovery through being a parent.

Parenthood is an incredible blessing, but it certainly comes with its own unique issues and challenges. Sometimes the simplest bit of practical advice can make an instant difference. Bringing a confident calm in your relationship between yourself and your child.

Through Held & Heard Georgina's aim is to empower you to enjoy your children to the fullest.
Find out more
The parent course I took with Georgina was completely inspiring and reassuring. Georgina gives important practical advice and equips you with the necessary tools to go home and parent with a renewed perspective of how to understand, educate and just enjoy being with your kids.

With her vast knowledge and experience working in education and with young children, Georgina offers parents great support and advice. She takes the time to listen, is kind, caring and understands that each family is unique. She gives advice that is practical, easy to implement and really works!

Georgina's advice was clear and thoughtful, and dealt with our concerns. She explained particularly well what to expect as our son evolved over time. He reassuring and hands-on style was exactly what we were looking for to help us understand how to react to our son's developing personality

Georgina shows a sincere interest in the children and their families that she works with, supporting them to find solutions as they grow and develop together. Her years of experience along with her passion for creating ideal environments for young children is inspirational.