Georgina Hood, Founder & Principal of Paint Pots Montessori Schools, Awarded OBE in King's Birthday Honours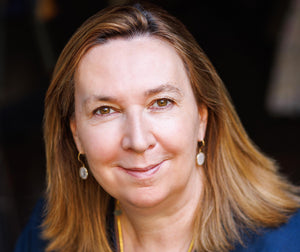 Georgina Hood, our Founder and Principal has been awarded an OBE for 'Services to Early Years Education and to the Community in London' in the King's first Birthday Honours.
Georgina says "I feel deeply honoured to receive an OBE in the King's Birthday 2023 Honours List. I believe in lifelong learning and I continue to have a deep love for learning and exploring Early Years Education. The continual development of my work would not have been possible without the support I have received from each and every teacher I have worked with over the last 30 plus years and all the wonderful families who have entrusted their young children to us."
Georgina founded Paint Pots in 1988 when she was just 21 years old and has a history in Early Years Education spanning over three decades. Over the past 34 years, thousands of children have experienced the Paint Pots magic through our Creative Classes and Nursery Schools.
Paint Pots follows the Montessori way and Georgina promotes the value and benefits of a Montessori education. One of her main goals is to lead by example and to inspire teachers and parents to listen to and follow the child, which enables the child to grow and develop at their own speed and in their own time. In 2005 she was awarded 'Montessorian of the Year' by the Montessori Schools Association. Over the last 34 years she has employed over one hundred teachers at Paint Pots and has spent considerable time in supporting and mentoring them and investing in their development. A number of Paint Pots teachers have worked with her for over 20 years.
Georgina was a pioneer in offering Montessori inspired music and creative classes for young children and continues to be an innovator. Last year she opened Paint Pots The Grove, our new nursery in Notting Hill, offering the quality of a Montessori classroom in a more flexible way to suit the working patterns of today's parents, with 8am-6pm year-round access.
She is an energetic and passionate educator, has an unwavering commitment to improving lives through education and has nurtured the individuality and independence in the thousands of children who have attended Paint Pots, as well as giving their families the benefit of her early years educational experience. She continues to be very hands on teaching the youngest members of the Paint Pots community, working with mothers and babies of 6–12 months and 12–18 months and also runs Parenting Classes and one-to-one consultancy, which give parents the confidence and knowledge to help encourage and support their child in the important early years and in preparation for school.
Georgina is a practising Reiki Master and in the aftermath of the Grenfell tragedy, alongside her role at Paint Pots, Georgina with two other experienced complimentary therapists responded to the call of the then Head of Kensington & Chelsea's Family Services to create a 'safe place' to offer hands on complementary therapies including massage, reflexology and Reiki treatments. The 'safe space' offered front line support to the bereaved and survivors along with the wider North Kensington community. This proved so successful that their offering expanded across three venues for three years and became known as Compass Rose Therapies.
In addition, Georgina runs Held & Heard classes which blend her knowledge of parenting and well-being; and is a Trustee for Kipungani Schools Trust, which she co-founded in 1999. This charitable organisation rebuilds and enlarges primary schools in Kenya with the cooperation and support of local communities and has built 17 primary schools, 2 polytechnics, 1 school for children with disabilities, and 1 Qur'an reading room – with places for over 12,000 children.  
Georgina is a mother to four adult children including twins and has personal experience of having a special needs child.